Send Inquiry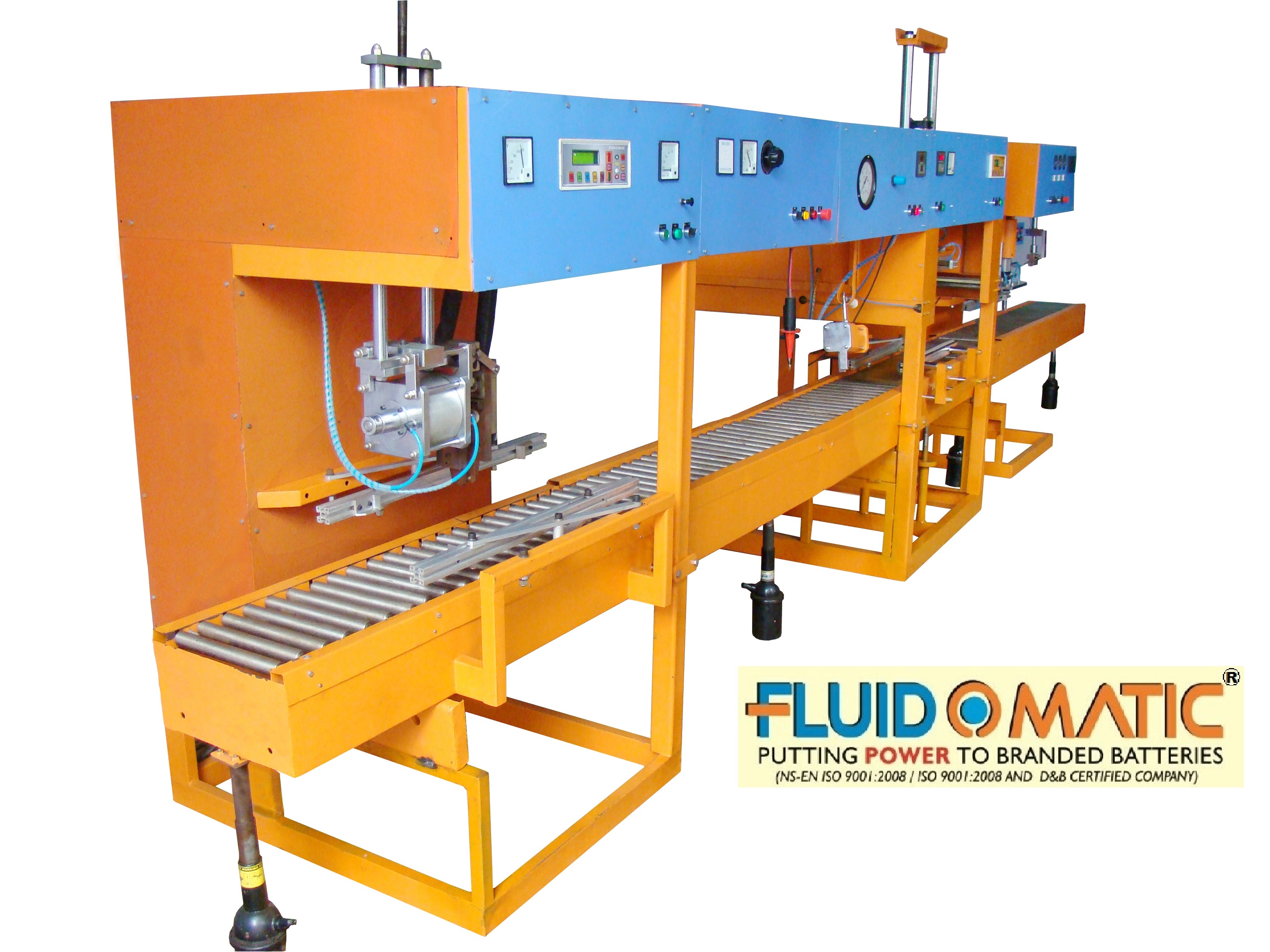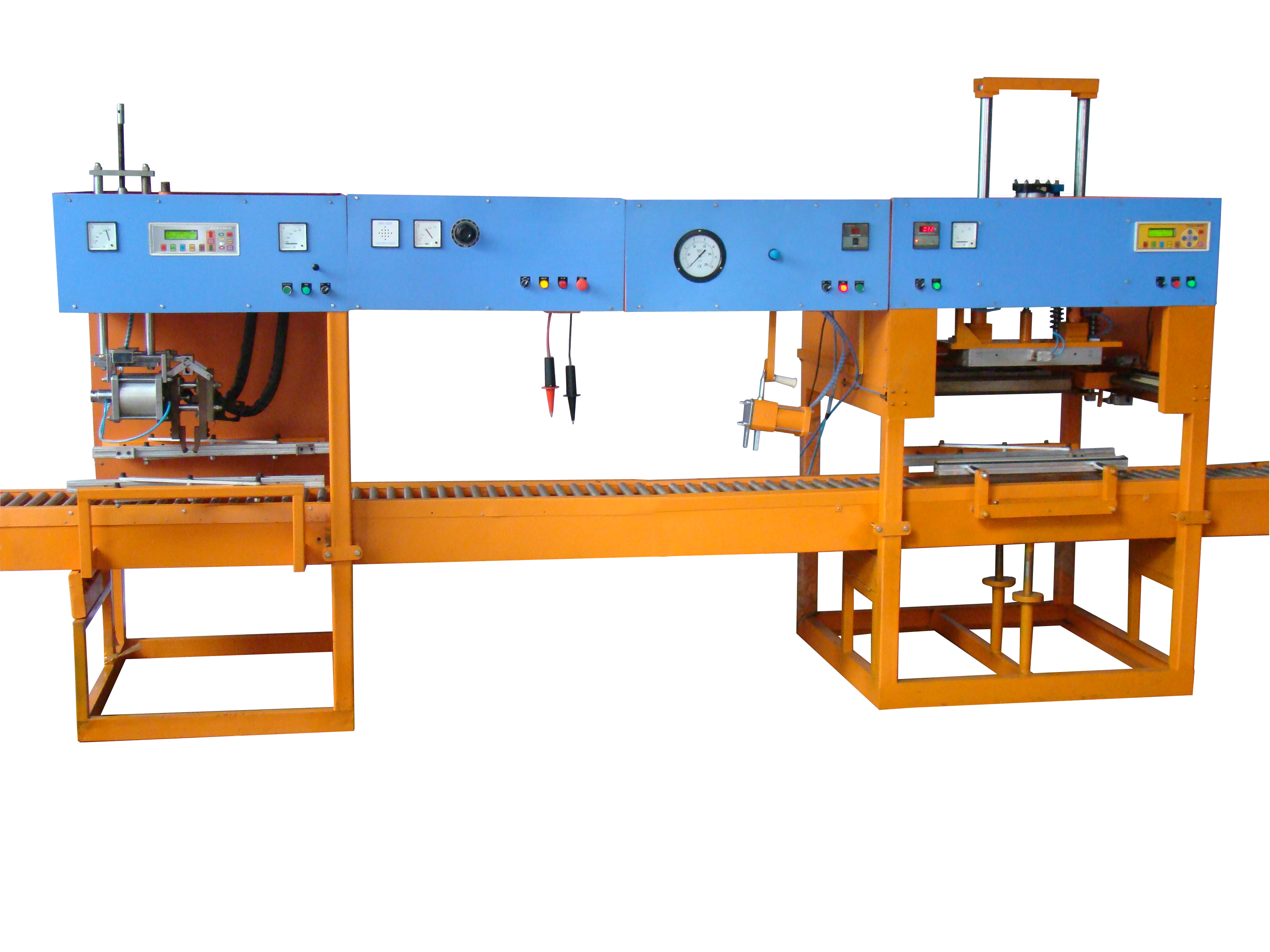 Price And Quantity
1 Unit

500000.00 - 1500000.00 INR/Unit
Trade Information
Australia, North America, South America, Eastern Europe, Western Europe, Middle East, Central America, Asia

CE CERTIFIED CO, ISO 9001:2015 CERT CO.
Product Description
HOLE PUNCHING MACHINE (SINGLE HOLE IN ONE GO):Application: This machine punches Single hole at a time in partition of container. Machine is pneumatically powered. Different size of hole can be done with the help of different die for different sizeof batteries. Three Dies will make five sizes of batteries.Operation: Place the container in upside down position to fit required slot. To punch five holes, fiveoperations are required to be repeated. Different die is required to suit different size of battery container.
INTER PARTITION WELDING MACHINE(Stand Alone Model):Application: This machine connects cells through the partition of container.Operation: This Machine forges L- connecter of cells through the hole of partition together and passes heavy current at low voltage so portion of these connecter through hole of partition melts, takingadvantage of resistance of lead, and become single entity. This machine does mass production and running cost comes to minimum, hence cost per battery is reduced to minimum.
AUTOMATIC HEAT SEALING MACHINE(Stand Alone Model):Application: This machine seals Lid to Container. For every size of container you require Separatesealing fixture.Operation: Battery has to be pushed to other machine manually. Battery has to be placed from Front& pulled to get battery out from machine. Hot Plate has two different temperatures to melt cover &container respectively. Fixture is required to hold top cover for melting & sealing. This machine ishaving heavy structure to suit faster production and longer life.

STRESS TESTING MACHINE (Auto Electro- Pneumatic) Application:This will check strength of welded connections torsion strength by applying mechanical force across connections.Operation : Fingers has to put manually across connection so it is able to apply Force on oneconnection against other this force can be varied depending on connection size or size of battery, ifthat connection is hollow it will break. The time to apply force is determined by Digital Timer so force aswell time to apply force is precisely preset hence result become accurate.

AIR LEAKAGE TESTER (MANUAL MODEL):Application: This machine checks air leakage in One cell of the battery in one go. Leakage of Cellscan be watched on respective Pressure Gauges which is provided.Operation: Place the Leakage Tester on every Batterys cell and fill a certain air pressure accordingto the battery size. After that it checks the air leakage on particular cell so getting fool proof result ofgetting the leakage in particular cell. After this cycle finishes, repeat the same with rest of the cells.

SHORT CIRCUIT TESTER (ONE CELL IN ONE GO):Application: This machine checks pin hole, separator missing and splash of lead in cells, etc. It alsochecks that all the cells are connected to each other with the help of high voltage. If there is any faultthen it gives visual indication as well as audio alarm.Operation: Operator has to place the Battery underneath the machine and press the button on itsProbe, which initiates machine that does its job for One cell in one go.
Product details
| | |
| --- | --- |
| Body Material | Mild Steel |
| Frequency | 50-60 Hz |
| Phase | Three Phase |
| Power Source | Electric |
| Country of Origin | Made in India |
| Voltage | 415 V |
| Capacity | 250 Battery/Shift |
| Surface Finishing | Paint Coated |
| Automation Grade | Automatic |
| Power Consumption | 12 kW |
| Brand | Fluid-O-Matic |
Enter Buying Requirement Details
Other Products in 'Battery Plant Equipments' category